Training Tournament Wraps with Great Success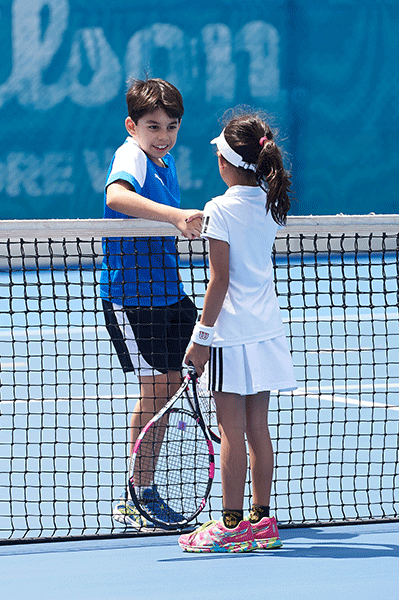 As part of the commitment to develop sports in the region, ZSC Academy offers not only lessons, but competitive and educational opportunities to members. Each term, our tennis players at all levels get the chance to join a training session. In October, high performance members participated in a workshop led by international tennis presenter Ruben Neyens, and in November, our fundamental and developmental players, who are focused on more basic skills and strategies, joined an in-house training tournament.
Ranging in age from 4 to 16, players from all ZSC Academy sites numbered to nearly 100. They were divided by age and skill, then assigned a schedule of match-play that was supervised by the coaching team. As the players gained competitive experience, they also received feedback from the staff to help them recognise, understand and implement tactics while the matches progressed.
At the same time, parents were invited to a social at The Sportsman's Arms, where they mingled with other mums and dads and the tennis management. Their experience also included a Q&A to help them to understand the pathways, expectations and opportunities of players in the club.
The biggest sport in ZSC Academy is tennis, which in 2020 will operate at 4 sites in Abu Dhabi and Al Ain offering lessons for all levels of players starting at age 4. To learn more visit zscacademy.ae or email tennisacademy@zsc.ae.