8 Questions to Ask that Guarantee a Super Sports Experience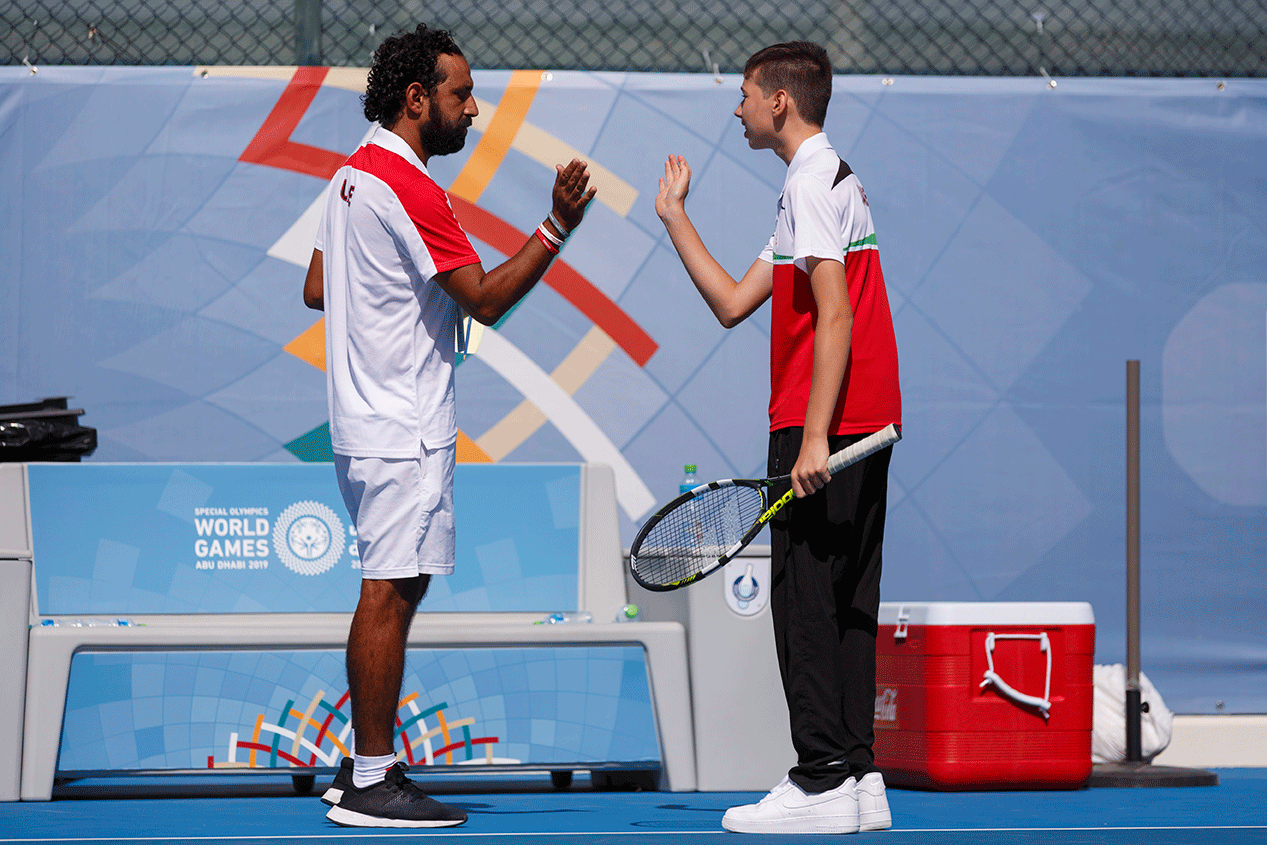 Choosing a youth sports academy is as much about finding the best program as it is about finding the best fit. While it is easy to compare academies on basic details such as fees, locations and timings, navigating the many options for lessons and practices to find a great match involves asking a few tough questions.
"It is important to make sure everyone is aligned on expectations and programming. Parents must be confident that their children will be safe, have fun, and improve their skills," noted Sigi Meeuws, the Director of Zayed Sports Academy, a club that earned silver in the youth sports academy category at the 2019 Middle East Sport Industry Awards.
A father himself, Sigi's more than two decades of experience in coaching and sports management have earned him a reputation as one of the UAE's experts in youth sports development.
"When you ask these questions to the director or head coach, pay attention to sport-specific details while considering the needs of your child and family," he advises, noting that because best practices vary by sport, checking federation guidelines before the conversation can be helpful. "Their responses will give you more confidence to make the right decision."
1. What sets your program apart from others?
Knowing the values, vision and mission of the academy is very important. Their focus - competition, growth, balance, or anything else – should align with your expectations to get off to a great star.
2. What are the pathways of your academy?
This question helps you know how your child can grow within the program. Ask things like whether players are grouped by skill or age and the academy's approach for reaching advanced goals. For teens who are hardworking and gifted, find out if the academy has a record of scholarship placements or other specialty outcomes.
3. How are practices structured?
Practices should be designed around a specific outcome. Between warm-up and cool down, a lesson plan would incorporate tactics, technique, physical conditioning, motor skills development and match play in some combination.
There may also be unstructured self-practice time, breakout groups or "thought sessions" about injury prevention or nutrition.

4. What do you recommend for my kid's training schedule?
When your kids are young, the director should consider age, skill, interest and family circumstances to help you create a schedule, which may include multiple sports to balance growing bodies. A rule of thumb is not to exceed one hour per year of age. If your kids are older, are there expectations to hit the weight room or participate in team runs in addition to a busy practice schedule, for example?

5. What opportunities exist outside of practice?
Some academies organize competitions, skills assessments, private lessons or workshops that support player development. Off the field of play, they may arrange social nights, nominate players for local recognition, or offer connections to volunteer at major sporting events.
Asking questions about the people involved in practice can give you confidence to choose a great academy.
6. What is the ratio of staff to players?
In general, lower ratios are necessary for individual sports like tennis, cycling or ice skating when compared to team sports like rugby or football. Young kids and beginners usually dictate a smaller ratio than older players. Also ask about group size, which also impacts the social and instructional nature of a lesson.
7. Who are your coaches?
It's likely that all coaches will have playing experience, but question their certifications too, including coaching licenses, first aid training, and skills updates. Credentials may vary by role, so pay particular attention to the people leading the lesson.
Consider if you can switch coaches with confidence and ease if the need arises.
8. Who else is involved in practice?
Coaching assistants or parent volunteers can play an important role in supporting practices. It's useful to know how they are trained or screened addition to how they are involved in the lessons.